CAPSULE COLLECTION
CAPSULE COLLECTION
The CO.DE capsule collections are collections developed exclusively with recognized and established designers. Born to amaze, to create an extraordinary atmosphere, they combine the richness of CO.DE print bases with the creativity and unmistakable design of the designers. Each collection tells its own story, and all designs can be printed on the 15 CO.DE. materials.
Each capsule collection is presented in elegant boxes inside which you can appreciate the different qualities of the supports, as well as the catalog of the collection itself.
ROOMS by Patricia Urquiola
ROOMS is the capsule collection designed by Patricia Urquiola for CO.DE by Jannelli&Volpi.There are 7 rooms recreated by the designer, in a single original dialogue that can build one neverending Story.Reflecting on the evolution of living and the relationship that binds us to our homes, the collection – providing four color variations – is developed in a series of 7 rooms to which two small and medium decorations are added, for one total of 9 themes. Each room is designed to be in harmony with the others.In addition to the commonly used living objects - window, table with still life, curtain, bookcase - the collection includes the decoration of a greenhouse-garden populated with plants. Looking up at the ceiling, the drawing becomes a window on the sky, which each time has a different light depending on the room.All 'Rooms' can be printed on the 15 types of supports that the CO.DE brand offers in its range (more details in the dedicated profile), as well as the measurements personalization to each wall.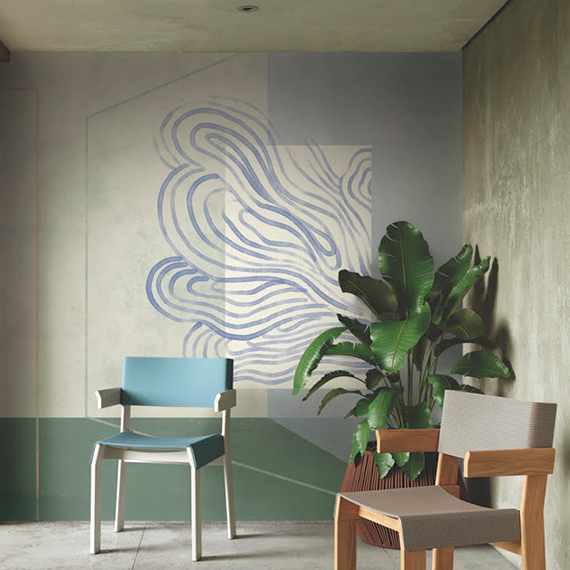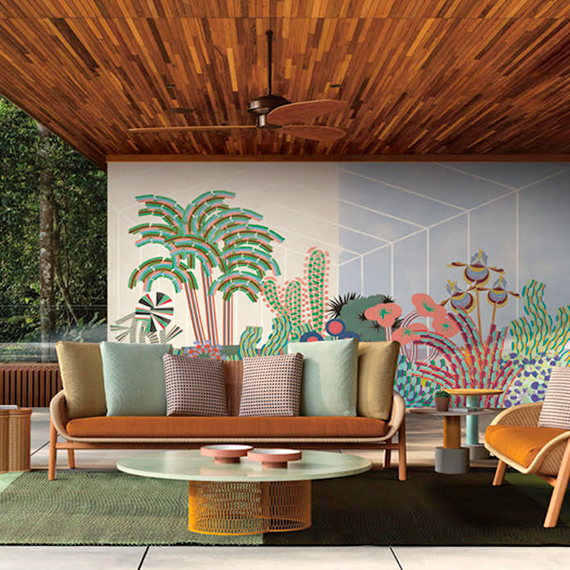 Primavere – Grand Tour by VITO NESTA.
The Primavera collection, created by the designer Vito Nesta with its Grand Tour, comes in eight models inspired by cities, places and architecture, animals and objects, portrayed in a precise moment of the year: the spring. An evocative series, at times bucolic, interprets and tells the glories of Rome, the East, Brazil, Amalfi and other destinations, through images that fluctuate between dream and reality. Typical of Vito Nesta works the narrating worlds suspended between reality and fantasy, recreating landscapes that are sometimes imaginary, accompany the viewer to their own path. Among flourishing branches of wisteria, ruins of archaeological sites, palm groves and ideal cities shaded in purples tones, Vito Nesta's traveler leaves carry gently, floating in a universe liminal between perception and suggestion.