READY ROLL
READY ROLL
CO.DE Ready Roll combines the concept of the classic wallpaper roll with the highest and most performing digital printing techniques. It offers the possibility of printing on two avant-garde supports in the field of wallcoverings.
This collection is sold per ROLL in the format of 100 cm x 7.20 m on 2 printing bases of the client's choice:
CO.DE Basic

, Non-woven fabric Support (TNT) suitable for any type of interior space, in residential and public areas;

CO.DE Essential

, Vinyl Non-Woven base. A combination that gives high dimensional stability and resistance, ideal for indoor environments (walls, doors, ceilings and furnishing accessories).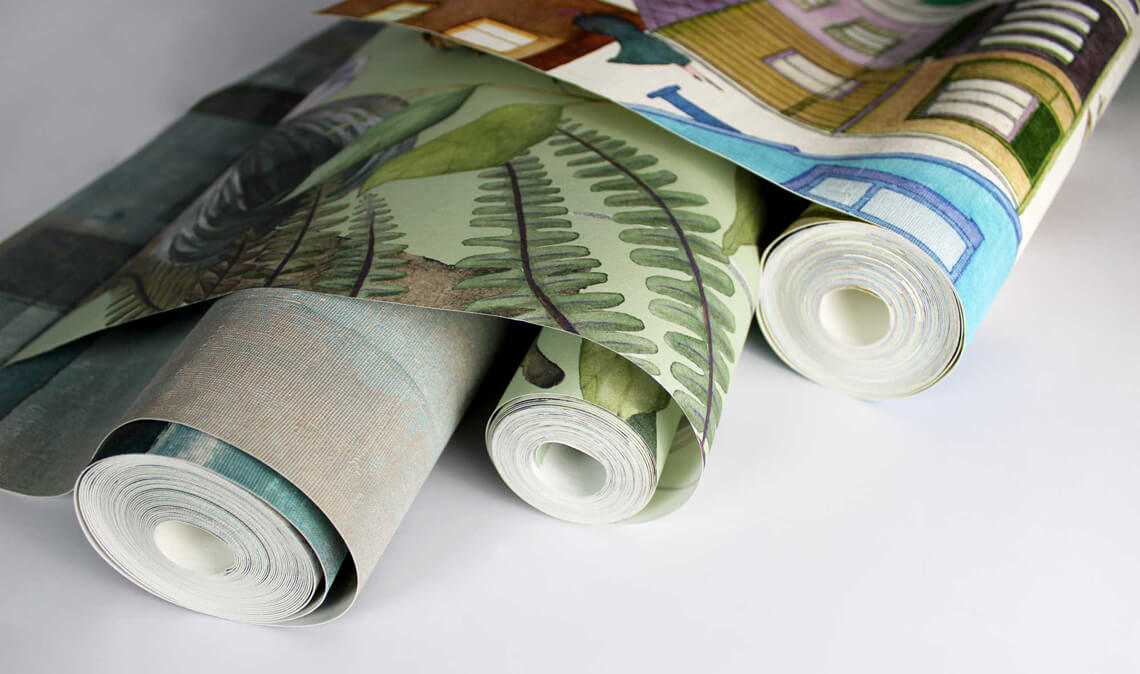 "Fabula - CO.DE Ready Roll" features 14 designs for a total of 56 color variants, each of which is made from illustrations created entirely by hand, experimenting with different techniques: acrylic for urban scenarios, pencils and inks for fruits and birds, felt-tip pens and collages for the human figures and the bic pen to take care of the details of the flowers.